What makes an automation solution a good solution?
You have started your RPA journey, and your first projects are live, but you are not observing the results you expected. The processes are failing, the reports are not coming on time, and somehow it seems like your team has to put more effort into the same process even though the robots were supposed to cause the opposite.
What happened? Why your robots aren't the super employees you were promised?
In this blog, I hope to provide you with insight into what you should look for in an RPA solution and what you can expect from a good RPA provider/team.
Reliability
The first thing any good solution needs is to be reliable. You expect your human employees to be available and perform their work, so you should expect the same thing from your robotic colleagues. A good RPA team will have solution architects and experienced developers that will be able to create robust solutions with redundancy, fail-safes, and in the worst-case scenarios, exception handling and escalation routes.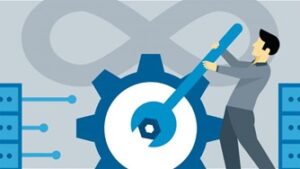 Maintainability
Your robot will fail.
Even if RPAs can make excellent virtual workers, they are still robotic machines. They need to be taught how to operate, what elements to interact with, and how to make business decisions. No matter how flexible these can be to accommodate changes, the bot will eventually be unable to handle everything.
During the lifecycle of your virtual colleagues, applications will update, your business will evolve, and many other things will change. To teach the new business rules to the robot, someone will need to dive into its code and make the necessary changes. It may seem like a straightforward action, but as the automated processes scale and become more complex, this can be a very challenging task. Your solution architect should organize your projects so that any developer can retrieve enough information from error messages and navigate efficiently through the robot's interiors to find the bits of code that need to be changed.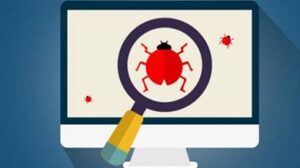 Efficiency
You now have a very reliable virtual workforce, but there is still an issue. Robots are taking too long to complete the tasks assigned to them. It can have business implications. You want the reports to be completed on time so that your human employees have the information they need at the right time.
An experienced developer will ensure the robots and applications interact most efficiently. Along with a business analyst, your solution architect ensures that the redundant tasks get avoided and process optimized.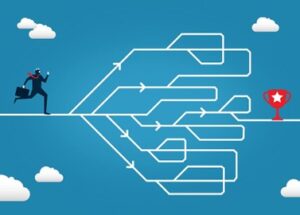 Scalability
Now that your automation is as fast and reliable as possible, you may reach a point where there is so much work for your bot to perform that it's just not possible to do it in time. That's where scalability becomes necessary.
The solution sounds simple, add more robots, right? While this may seem the correct answer, it may not be as straightforward as just adding more machines. Automated processes should be ready to support multiple bots working simultaneously. Otherwise, various errors can occur, including reworking work items, paying twice, locking files by a single person, etc. A business analyst will identify the need for a process to be scalable, and a solution architect will ensure the process is ready to be scaled when required.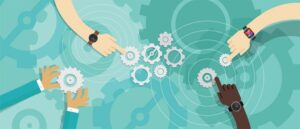 Conclusion
That is a lot to consider, and it can be a bit overwhelming, but you don't need to worry as there are experts who specialize in solving all these issues. Whether you have problems with your current solutions or would like to embark on your automation journey with the right set of tools, DynPro can help. We have a growing team of developers, solution architects, and business analysts with a vast array of professional backgrounds and certifications at your disposal to help your business make the most out of these new and exciting technologies.
About the author
Gustavo Mattei is working as an RPA Business Analyst and Solution Architect for DynPro. He has over five years of experience working with RPA for multinational corporations in the Healthcare, Insurance, and Financial sectors. You can contact him at gustavo.mattei@dynpro.com.